Ricky Ganiatsos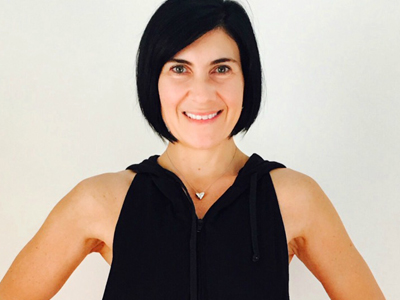 I was a client in the MissFit community for a number of years, and one day Kate bailed me up and said "would you do a course in Personal Training and Group Instruction and I need a trainer and I want someone from within?" I was stoked and instantly spoke to my husband and got the ball rolling with my new career and passion FITNESS. Now I'm certificate III qualified and living my dream job!
I can understand what it's like being a housewife and mother and I definitely relate to those who feel that they just don't have enough time for themselves. "Do not feel guilty about me time" My goal is to be able to share my knowledge for great health and fitness whilst still maintaining your everyday tasks without feeling run down. Remember "You are strong, beautiful and capable. You deserve to be happy and successful"
My favourite type of training is HIIT and Tabata training. Reason being, you may not have an hour to spare in your busy everyday life, you don't always need the full hour! A high intensity interval training session running for 30 – 45min is enough to keep your body burning those calories even hours after finishing your session.
Allow me to assist with this type of training into your fitness regime and I will ensure that you will reap from the benefits in no time.