Tannis Love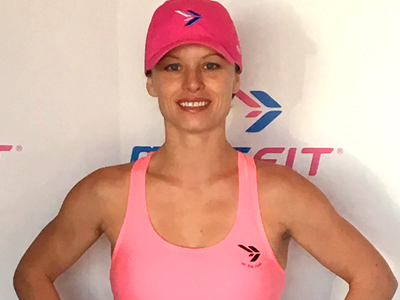 I have always been interested in fitness and maintaining a healthy lifestyle. After working in the health and fitness industry years ago in Canada, I was very excited to begin working as a PT here in Australia!
I started at MissFit as a client, beginning my first round of Baby Bootcamp when my daughter was 3 months old and I was hooked immediately. I realised how much I had missed not only feeling fit, strong and healthy, but also the thrill and huge sense of accomplishment and pride that comes from helping others achieve their own goals.
My interests other than training are the standard: food, movies and travelling. I have a huge weakness for sweets, especially chocolate. (Everything in moderation!) I love travelling and my favourite holiday destination at the moment is Thailand because I haven't been there in a long time and would love to go back. My favourite food and my favourite reward are both chocolate, obviously. Luckily, one of the things I have to offer as a trainer is knowing the importance of balance in life, in training and in eating. Maintaining a healthy lifestyle is all about balance. I live every day knowing that I can work and train hard, eat healthy balanced foods, and still enjoy the occasional indulgence.
I can't wait to continue training with you all and to help you work towards and achieve your own sense of balance.