Tracey Van Der Linde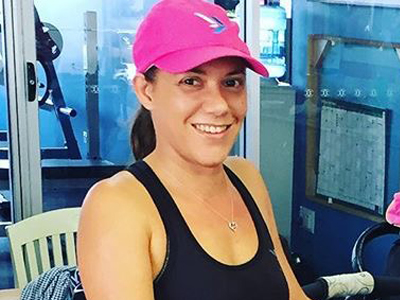 Blue Card Holder
I am a mum of three school aged girls, and I understand what it's like to try and juggle family life, work and the joys of a new baby while also getting some "me time" for yourself.
One of my main jobs at MissFit is to assist with the babies during the Baby Boot Camp classes and take a bit of pressure off the mums so they get their hour of power in.
I have worked in the childcare industry for approximately 4 years, but I decided I wanted a change from daycare centres and when Kate was looking for assistance within the MissFit team I was thrilled and showed my interest to come on board.
I've now been part of the MissFit team for over 2 years and outside of the BBC classes I also assist the trainers, maintain the studio and perform administrative duties as necessary.
I'm looking forward to helping Kate further her brand in training and sportswear as the skies the limit.