Personal Training

Transformations
MissFit's Personal Trainers and all are certificate III & IV certified. Our Trainers are all enthusiastic and motivated people and most importantly love their jobs and helping others achieve goals. PT delivers one on one training that allows you to have a tailored a program to suit you, target the areas you want to change and increase your fitness level. A personalized approach that improves your technique with your exercises to maximize your results.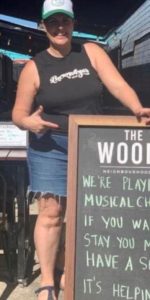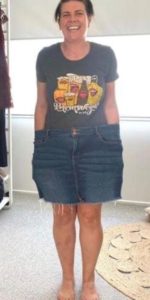 Gill

Sep 2020-April 2021 – Over 30kg DOWN!!!
Gillian's health and fitness journey is one of our best ever!!!
Since joining MissFit she has completed two 12 week challenges and respectively dropped 17kg on her first challenge and most recently 18kg on her last one!! AH-mazing weightloss!!
Hear from Gill how she did it:
"Maybe it was turning 40, maybe it was a global pandemic, maybe it was seeing first hand with my Dad that our health is our greatest asset.
It was probably all of these things, but I decided to make a change in September last year and I joined the Miss Fit Gym, and gave it 100%
I just finished my second 12 week challenge, and I couldn't be happier with the new feelings I have of fitter, faster, stronger.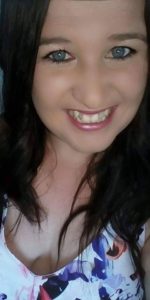 Sam
If you're just starting out at exercise or wanting some extra coaching, personal training is the way to go.
Kate has helped me so much during my time in PT.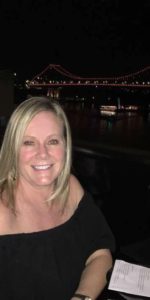 Ann
Two years ago struggling with a chronic injury and needing a change up in my exercise routine, I started PT at MissFit with Jackie.
She modified exercises and I have got stronger and improved my technique.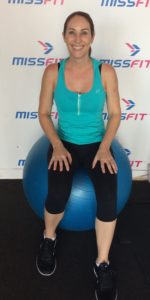 Sharyn
I have been training with Tannis at Miss Fit for about 10 months now and I can honestly say I have never felt better mentally & physically.
I have had a lot of self doubt due to a shoulder injury, however somehow Tannis can push me to do activities that I never thought possible.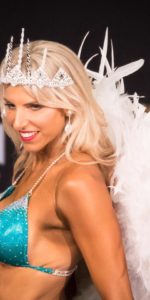 Shelley
I decided to set myself a goal before my 40th birthday to compete in a natural bodybuilding competition in the Bikini division.
I had been training with MissFit previously doing the group classes and I'd done a 12 week challenge.
Helen
I remember meeting Kate at MissFit a couple of years ago when I made my first enquiry about personal training.
When she quoted me I remember saying… "$45 for a 30 minute session! That's expensive!" But, she won me over, I booked in, and it's been worth every cent!
Kate worked with me every step of the way, showing me how to do squats, lunges, step ups…we even use the battle ropes and sleds at session.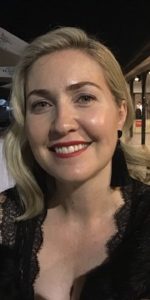 Cec
I'm a busy mum of 3 young boys and I also run my own business which can be quite stressful and demanding.
I recognise the need to prioritise fitness into my busy lifestyle and the only way for me is to lock in set times each week with a personal trainer to ensure it actually happens.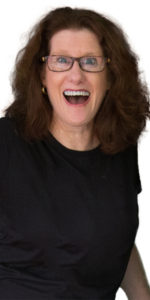 Barbara
I am approaching 60 years of age and have found a wonderfully welcoming home at MissFit.
I've always walked a lot, in excess of 60 kms per week, but I needed more.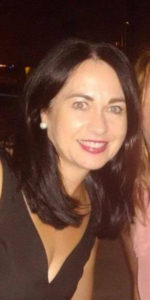 Kathleen
In January 2015 I decided to take some PT sessions with Kate @ MissFit.
 Not sure what I was getting myself into as I had not trained for quite some time due to work travels and injuries.
Bek
I started one-on-one PT sessions [with Tannis], in addition to my group sessions, to focus on some rehab I needed as I was suffering neck/shoulder pain (from 'office desk job' & poor posture.
Working with my Physio/Osteo, Tannis came up with my weekly program to help strengthen my muscles in my back, upper body & core areas.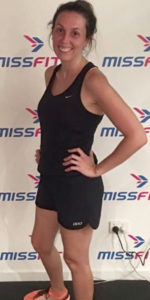 Kerry
I joined MissFit over a year ago now.
I'd had some issues with my previous Gym and after looking for a few weeks, then one visit to MissFit I realised this was the place for me.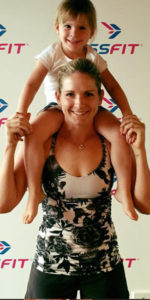 Gaby
Hi my name is Gaby.
I am approaching my 2nd anniversary with MissFit.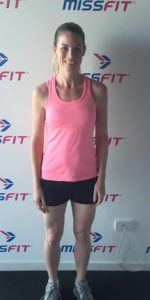 Christina L
My main goals were to be able to be fit enough to play Centre for a whole netball game and to participate in Miss Muddy 2015.
I reached both these goals much quicker than I had expected and on top of this I have never felt stronger!! This is due to my new-found love of weight-training which is owed to the MissFit team for constantly surprising us with new ways of working out the same muscles and making the whole ordeal enjoyable.