Cassie
I first came across MissFit at a pregnancy and baby expo. I knew I had to do some about my weight and the girls at MissFit made a great impression so I signed up to the baby bootcamp classes. What I didn't know at the time that it was one of the best decisions I had made!
I was quite nervous going to my first class but upon arriving I was greeted warmly and it didn't take long to feel at home. I knew my baby was being well looked after and if there were any issues, I could attend to her.
What I really love about MissFit is that the classes are always varied and I never get bored, unlike other places I have been. Due to this, I have seen very quick results. After following Kate's nutrition suggestions I felt less bloated and has even noticed a weight loss after only just one week! Some of my friends had notice a change in my body after a couple of weeks and at the end of the first 6 week block I had lost 6 kgs by going to MissFit twice a week and following Kate's nutrition suggestions. That was it!
My weight loss really hit me when I saw the before and after photos. I could not believe how much my body had changed. I looked a lot smaller and stronger and this has given me the motivation to keep going on my fitness journey. MissFit isn't only about training, it is also about building a strong supportive environment. You are not just another client, and they make the time to get to know and encourage you. The online forum encourages clients to support each other and this has made me feel really welcome and has given me a sense of belonging that I haven't felt at other fitness places.
I am now in my third round of BBC and I am receiving a lot of compliments about how fit and strong I look. I tell them feel great too and it is all due to MissFit! I can not thank Kate and her team enough, as I now feel like a different person, physically and mentally. Even when I am not at training, I want, need to be active, whether it is going for a walk, paddle boarding or even being active with my children and this is really making me loving life. MissFit – one of my best decisions!
See More Baby Boot Camp Transformations
Before: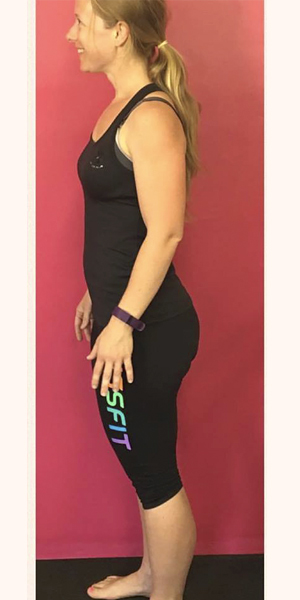 After: