Claire
Claire😍
Heading into her 4th 12WC with MissFit we're excited to see what this MissFitter is going to achieve!
The picture on the left was when she started at MissFit in Feb 2018. She weighed 105kg. The picture on the left was when see finished her last 12WC. She weighed 78KGS!!!!
It definitely has not been smooth sailing for this MissFitter since starting. She's endured 3 shoulder dislocations and surgery which works out to be over 7 months of limited upper body use. But she never gave up…she perservered and just kept turning up and doing what she could. What an amazing result and a story of determination, commitment and fighting spirit. We love having Claire on the training floor at MissFit headquarters Coorparoo, along with all our other incredible clients. She brings a fun, friendly supportive vibe to everyone she meets. Thank you Claire for giving life 100%.
 Results are a GO in 2020.
See More 12 Week Challenge Transformations
Before: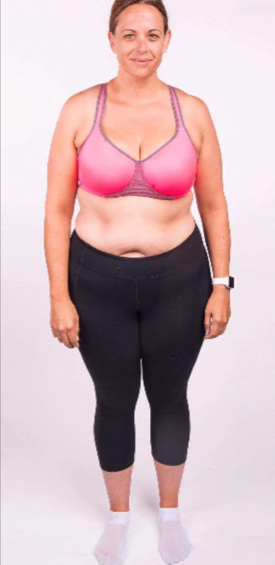 After: