Emily
I started with MissFit doing BBC almost 5 years ago just after having my first baby. I can honestly say one session and I was totally hooked, I have never looked back.
I haven't always been fit, quite the opposite for most of my life until finding MissFit. I started baby boot camp pretty overweight but with time and a bit of dedication 6 months after giving birth I was only 2kg away from my 'normal' weight.
The sessions are always a total body workout, fun, energetic, a little crazy (with the babies). You will not find a more welcoming environment to train in, I have met most of my friends through MissFit!
After my second baby, I came back to training thinking I could never get as fit as I was again, 18 months later I ran a half marathon with two of my training buddies from MissFit and on the scales I was 5kg lighter than my 'normal' weight!!!
The training sessions seriously helped my overall fitness and strength and helped me get my running up to a level I never even dreamed possible.
I can't recommend MissFit and the BBC sessions enough. You can train right next to where your baby is and you can see that they are fine and in good hands with the other trainers, you can nip over and give them a cuddle when you want to too.
Over the past 5 years I have never done the same session twice at MissFit, Kate and the trainers inject a huge variety and massive enthusiasm into each session and that's one of the reasons it's such a unique and special environment to train in.
I LOVE MissFit, it's become a very important part of my life over the past few years.
Special mention for Tannis who constantly knows where to get me each week at BLT!!
Thank you Kate (and the trainers) for making it so special and getting me so freaking fit!!
See More Baby Boot Camp Transformations
Before: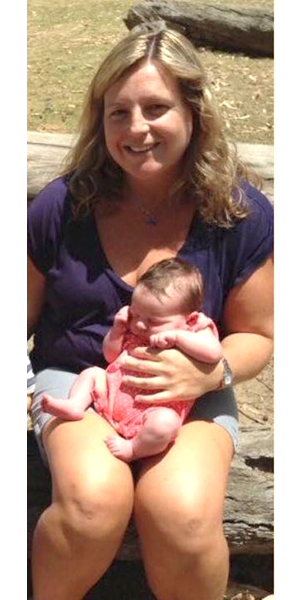 After: