Kate
I have done three 12 week challenges since starting with MissFit and I can honestly say they have been life changing. I have now lost over 45 kilos since starting on my health and fitness journey which I never thought was going to be possible.
When I began I was very limited with what could do. But I approached each session as a building block to improve and learn how to exercise properly and I stuck at it. As hard as it was at the beginning I kept turning up and participating the best I could and before I knew it my functionality had improved out of sight.
In between my 12 week challenges I also invested in some personal training sessions with Kate. She taught me how to do more complexed exercises which I have now been able to transfer over to my group classes confidently. It's not just the strength training I have loved, but I've learned to love cardio too. There was once a day I couldn't run 200 metres. Now I can run over 2km without stopping and my most recent 1km time trial was 4 mins 44secs. Go me! I also love the boxing they do at MissFit and working with the other girls who have all become my friends.
I have found the entire community at MissFit very welcoming. Everyone has a different story to tell and it's so inspiring.
See More 12 Week Challenge Transformations
Before: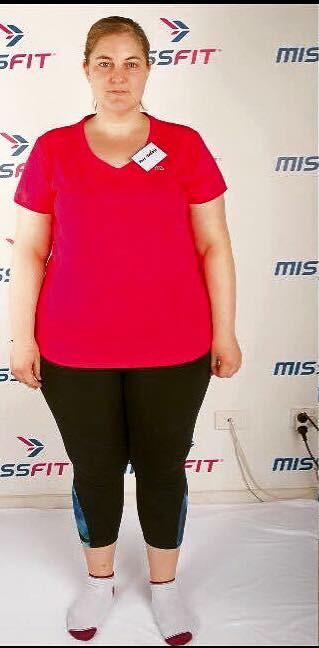 After: