Libby
I started the MissFit Baby Bootcamp when my son was four months old. I'd had two babies in 20 months and, like a lot of mums, I fell pregnant with my second before I'd lost all the weight I'd put on with my first. I wanted to get in better shape this time, both to be happier with my figure and also to regain my energy and fitness, especially before I headed back to work after maternity leave.
I signed up to the silver package (2 sessions per week for six weeks). From the start, I was so impressed at the effort the trainers made to get to know each participant as an individual and to call us by name.
The first session was, I'll be honest, pretty tough! The sessions are all really intense, but they're different each time so it's easy to stay engaged and motivated, and the trainers are aware that everyone is coming in at a different base level. It's also fantastic being able to bring the babies along!
For the first two weeks, I loved the hard workouts at the sessions but I struggled a little with motivation away from the studio. I just came to my two sessions at MissFit and didn't do much else.  But the MissFit atmosphere quickly became infectious and I started to increase my activity even away from the studio quite a bit as well. For example, I did a few home workouts from YouTube during my babies' nap times and started walking a lot instead of driving everywhere. By the end of the Bootcamp I found I was doing some form of exercise almost every day, just because I wanted to! I found the whole community Kate has built to be very motivating and inspirational – lots of amazing, fit women.
It wasn't until the halfway point in the challenge that I really started focusing on nutrition but now my whole family is eating a lot more healthily, which is awesome.
I am amazed at how much progress I've made during the six week program and just can't believe what a massive impact it has had on not only my fitness but also my happiness and attitude more generally. Really importantly for me, it hasn't felt like I've had to make any massive sacrifices to get good results. I've still been able to eat the occasional treat, and, aside from the Bootcamp sessions, I haven't been doing any crazy exercise, just getting little bits in here and there. It's very achievable!
I've signed up for the next round, and am looking forward to the next six weeks already. Thanks, MissFit team!
See More Baby Boot Camp Transformations
Before: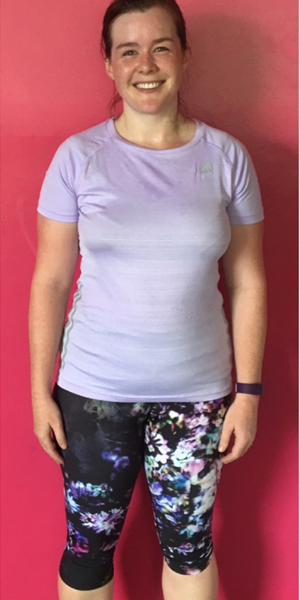 After: