Lizzie
I've been at MissFit for a year now, since my second child was 6 weeks old.  I've done baby boot camps and general sessions. I was so nervous before my first session, but literally 2 minutes in I felt so welcome and at home.  The staff and clients at MissFit have been nothing but supportive and encouraging at each and every session. I've lost 10kg and gained such a love for that place.
After having my first child I slipped a disc, and have had quite bad back pain ever since.  Since being at MissFit I have been able to strengthen all the muscles needed to support my back, and now the pain and the impact on my life is significantly reduced.  At each session the exercises can be adapted to your fitness level and capability.  There is no comparison to the person next to you, you work to your own goals.
At baby boot camps I know my son is being cared for and I can focus on my workout.  My 4 year old daughter really enjoys coming to general sessions and watching from the playpen, and I love that I can role model being fit and healthy to her.  She says we'll go to MissFit together when she's a grown up!
See More Baby Boot Camp Transformations
Before: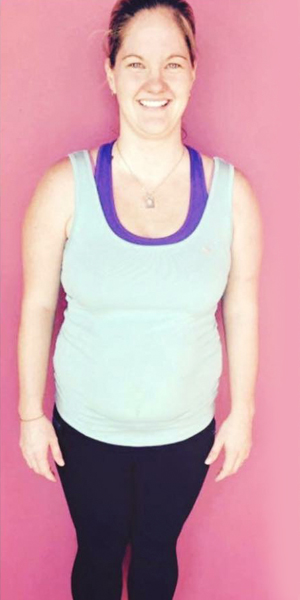 After: