Amy
I started Missfit in September 2015, when I moved to Brisbane from Sydney. Before joining, I would see the MissFitters running and training. They all looked like they were having so much fun.
Not knowing anyone in Brisbane, and wanting to get fit I decided to join. MissFit was a great way for me to meet new people and get fit at the same time. This decision, I am so glad I made!
I saw first hand how successful the ladies on the previous challenge had been and was determined to take part in the next one.
I joined the 12 week P.H.A.T camp challenge in February this year and can honestly say I am now MissFit addicted. The nutrition & meal plans are easy to follow and fit into every day life. I had never realised how much I was over eating until I took part in the challenge.
The trainers are absolutely fantastic, they are so inspiring, encouraging, helpful and approachable and always on hand, whenever you need them. You couldn't ask for a better group of women to train with.
I loved doing the challenge and am absolutely over the moon with my results. So much so that I am now taking part in the Fire Up challenge. I love the classes, everyday is something different with a mix of cardio and weights. MissFit really works!!
I would absolutely recommend MissFit to anyone, of any age and fitness level. I have made life long friends at Missfit and a total lifestyle change, one of which I will adopt for life.
Thank you to Kate and her amazing team for giving me the tools to achieve. Without these fit and fabulous ladies I wouldn't feel as happy, healthy and confident as I do now.
See More 12 Week Challenge Transformations
Before: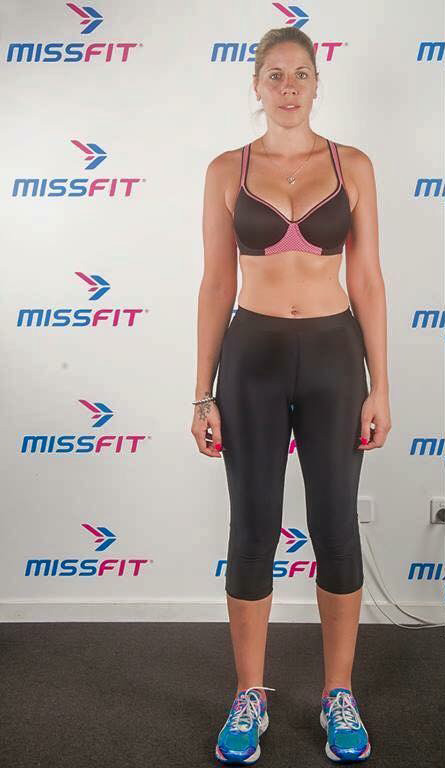 After: