Sarah
Client Sarah has just won our Body Blitz 12WC and her results are the BEST we have ever seen across a 12 week period.
Here are her stats:
18.5kg lost in weight
12.8% BF dropped
16.6kg fat blasted from her body
Visceral fat change from 18 to 8. That's 10 points down!!
Girth Measures 90.5 cm shrunk across her body
The proof is in her photos and this is what is possible to achieve when you join our program and commit.
Hear from her:
The Miss Fit Body Blitz 12 week challenge has been life changing. It was the kickstart I needed for the new and improved me, inside and out.
I definitely wouldn't have been able to do this on my own. I love food and wine and have often joked about how much I hate to sweat and gyms, but Miss Fit is different. Kate Beeley and all of the awesome trainers have completely transformed my mindset and habits.
I had lost myself in the busyness of life juggling work and kids and then COVID came and the kilos crept on. Uber eats was on repeat, no longer a treat, and my exercise was scrolling on Facebook or lifting a wine glass. I needed help and Miss Fit delivered. MissFit Personal Training
thank you for pushing me and inspiring me every day to be fitter, stronger, better.
Kate Beeley the community you have created at Miss Fit is next level and I'm so grateful to be a part of it.
There were so many personal issues faced, and new routines juggled during the challenge and the classes, connections and chats got me through the hard times.
I've gained some muscles, new routines, awesome friends and found strength I didn't know I had. There were lots of steps (so many steps), classes, blood (epic face plant at run club), sweat (so much sweat!) and tears but it was absolutely worth it.
When I started the challenge my goals were to lose weight, get fit and make new friends and I can happily say I have achieved all three.
If you are thinking about doing the challenge I can honestly say you won't regret it. You get all of the tools and support to change your life and create healthy habits, not just for the 12 week challenge, but for life. -Sarah
See More 12 Week Challenge Transformations
See More Group Classes Transformations
Before: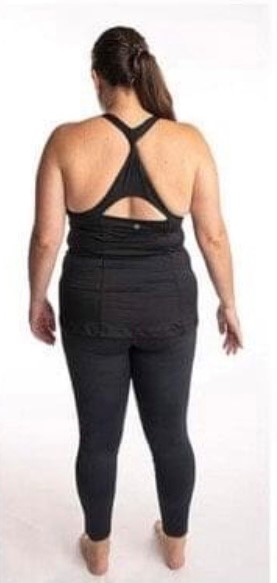 After: