Lee
I started Baby Bootcamp at MissFit back in July 2015 when my second son was 6 weeks old. After having two babies in 15 months, putting on 18 kilos and then the added diagnosis of insulin dependent gestational diabetes which puts me at higher risk of developing diabetes later in life, I not… only wanted to lose weight and get fit but my health depended on it !
I started with the Bootcamp sessions and then signed up to do the 12 week summer challenge after that, all of which have changed my life! With being so unfit and due to still breastfeeding I started out slow and always listened to my body and only did exercises my body felt comfortable doing, all in a non-judgmental, supportive environment. Kate and her team have been terrific in supporting me at sessions and I have really surprised myself as I see my body getting stronger every week.
I'm now 5 months into my MissFit journey, lost two dress sizes , feeling toned and have more energy than I've ever had. Being new to Brisbane , I have has also met such a great group of girls at MissFit. There is nothing like MissFit and I cannot recommend it highly enough!
See More 12 Week Challenge Transformations
See More Baby Boot Camp Transformations
Before: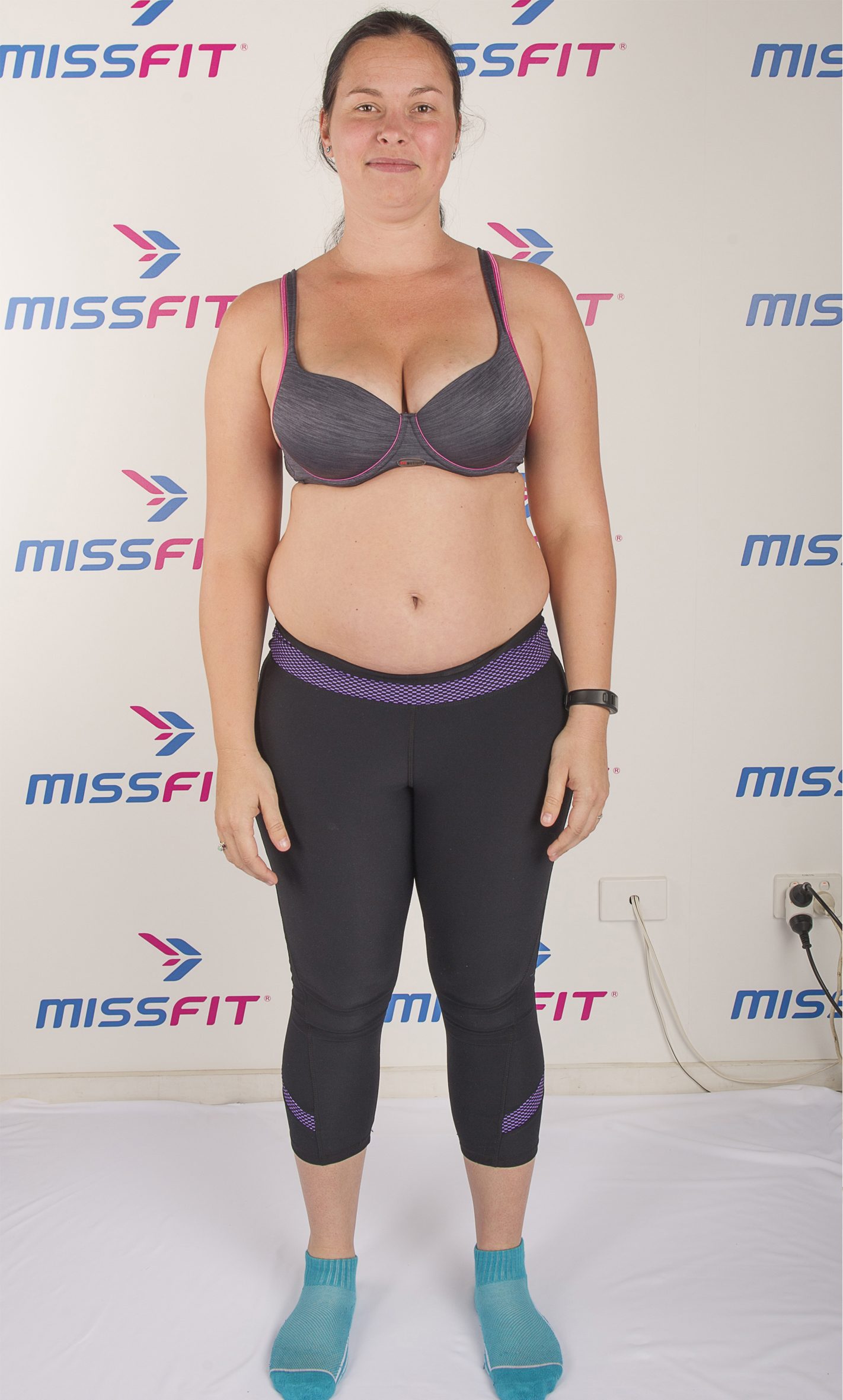 After: