Shelley
5 months ago I made the best decision I have made for a long while, which was sending an email to Kate Beeley and  her  team  at MissFit, inquiring about her program .  I was 2 years post having a baby and 39 years of age , not  overweight , but I was feeling lethargic , low in mood, stressed with work and also finding that after having a  baby  my social network was lacking.
I always find it a bit daunting attending group events, especially considering this one involved fitness.   My running shoes were literally 2 years old and looking brand new, I had not done one fitness activity in over 2 years, but Kate's reassuring reply convinced me to come along and be apart of her last fitness challenge for 2015. Well I am so glad I did!  This program has changed my life in so many ways and has become a  way of life.  I can not thank Kate Beeley and her team enough. You have become my MissFit family!!!
I wasn't overweight starting this challenge and to be honest with you , I actually weigh more now than I did at the start, hard to get my head around at times. However the constant support from the MissFit team and private forum, i was provided the reassurance that I needed to keep motivated . I lost cms throughout the challenge but gained so much more!!! I have more energy, a more positive attitude and outlook on life , I am leaner , toned and clothes I  haven't been able to wear now fit .   Through the meal plans and support with nutrition I have learnt how to better fuel my body.  This has become a way of life now, not just a change you make for a few months. I have also made some amazing friends , women who also share a love for healthy eating and fitness.  I now have an unlimited training package and look forward to exercising and have even started to run on my own on a Sunday.
5 months ago I puffed walking up a hill.
If you are reading this post you may be thinking about making some changes towards a new fitter you !!!  DO NOT WAIT ANY LONGER!!  I can not recommend this program enough. Thank you Kate Beeley  for answering my email those months ago , and thank you to all the MissFit crew for welcoming me and for pushing me to become a better person and mother .   My life has changed in so many positive ways thanks to you .  Bring on the next challenge with new goals to be overcome.
See More 12 Week Challenge Transformations
See More Group Classes Transformations
Before: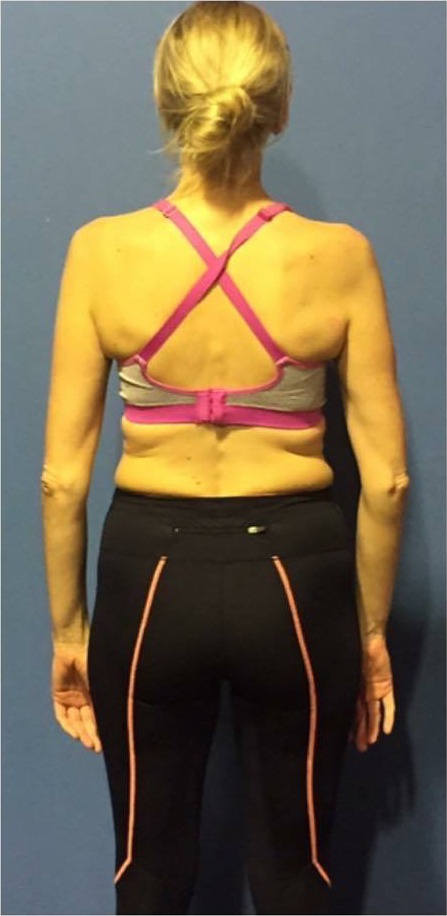 After: