Trudy
I joined MissFit in January 2014 when my son, turned 6 weeks old. Exercise for me has been a daily part of my life for as long as I can remember. Before joining MissFit, I came from a running/triathlon background but with a newborn in tow, injury and a partner who works away a lot, training had to become time efficient and allow a newborn in tow!
Then I discovered MissFit. Exercise for me has to be fun and social as well as challenging. MissFit ticked all of those boxes for me with the added bonus of being able to take Pete and more importantly it was time efficient.
My focus was never on weight loss (that has just been another added bonus) but more so on gaining strength and maintaining my fitness while nursing an ongoing injury. But writing this testimonial prompted me to look back at my measurements back in January 2014 to now. Over this time, I have lost 5.7kg and a total of 34.3cm from my entire body. I am not far off turning 40 and feel fitter and leaner than ever. My body has responded extremely well to the type of training offered at MissFit.
If you are looking to exercise in a fun, social, supportive, encouraging environment that offers a challenging workout then I cannot recommend MissFit highly enough. MissFit has been my sanity over this past 12 months whilst on maternity leave and is now and will continue to be an integral part of my training.
See More Baby Boot Camp Transformations
Before: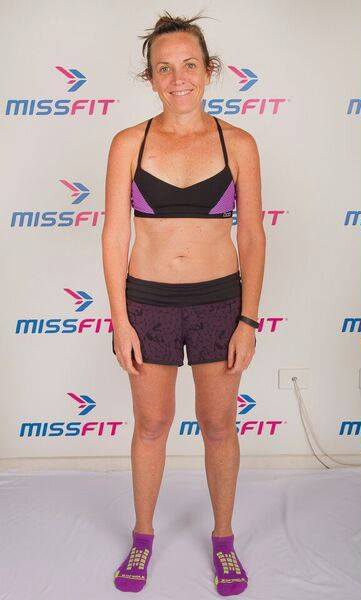 After: